Lorem ipsum dolor sit amet, consectetur adipiscing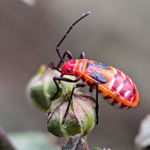 Lorem Ipsum comes from sections 1.10.32 and 1.10.33 of "de Finibus Bonorum et Malorum" (The Extremes of Good and Evil) by Cicero, written in 45 BC. This book is a treatise on the theory of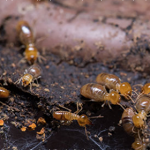 Lorem Ipsum comes from sections 1.10.32 and 1.10.33 of "de Finibus Bonorum et Malorum" (The Extremes of Good and Evil) by Cicero, written in 45 BC. This book is a treatise on the theory of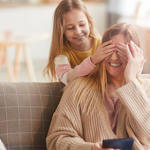 Lorem Ipsum comes from sections 1.10.32 and 1.10.33 of "de Finibus Bonorum et Malorum" (The Extremes of Good and Evil) by Cicero, written in 45 BC. This book is a treatise on the theory of
Lorem Ipsum comes from sections 1.10.32 and 1.10.33 of "de Finibus Bonorum et Malorum" (The Extremes of Good and Evil) by Cicero, written in 45 BC. This book is a treatise on the theory of
Clark Pest Control
When Clark Pest Control decided to adopt a new sales CRM, we knew it would have to meet our high standards, and the DREAM Sales CRM has exceeded our expectations — our closing percentages are growing, there is improved coordination across our various sales teams, and we have launched new sales strategies. If your company is looking to improve and manage your sales, we highly recommend the DREAM Sales CRM
ABC Home & Commercial Services
I always wondered, 'How can I improve my closing percentage', the biggest opportunity for me was those pending proposals with undecided customers. We tried to create a follow-up process for the Sales team, didn't work, then tried hiring a dedicated follow-up person, was too expensive, it was bothering me throughout. Finally, I came across DREAM Sales CRM solution, Wow, what a DREAM solution, it gave us industry specific Sales CRM, paperless agreement and more over it provided an automated follow up system which resulted in much higher closing percentage for a negligible cost. This is one of the best technologies I have been exposed to, in decades. I highly recommend my fellow Pest control company owners to consider this solution.
Thomas Pest Services
I struggled holding my sales team accountable for their leads and follow-ups management. But, after using DREAM Sales CRM, running follow ups seems effortless. Not only this but drafting proposals has also become really easy. I can pay more attention to other serious matters of business and my technicians can also better serve the customers. I thank the DREAM team for recognizing this need of the hour and helping us with such innovations. Keep up the good work!
Thomas Pest Services
A while ago, I found my business lacking the process of follow-ups. I thought maybe it needed a dedicated resource. However, putting a man on the job was financially impractical and came along with disappointing results. Finally, after going for Dream Campaign Management, my follow-ups became one less thing I had to worry about. They are now appropriately automated and assisting in great closing percentages.